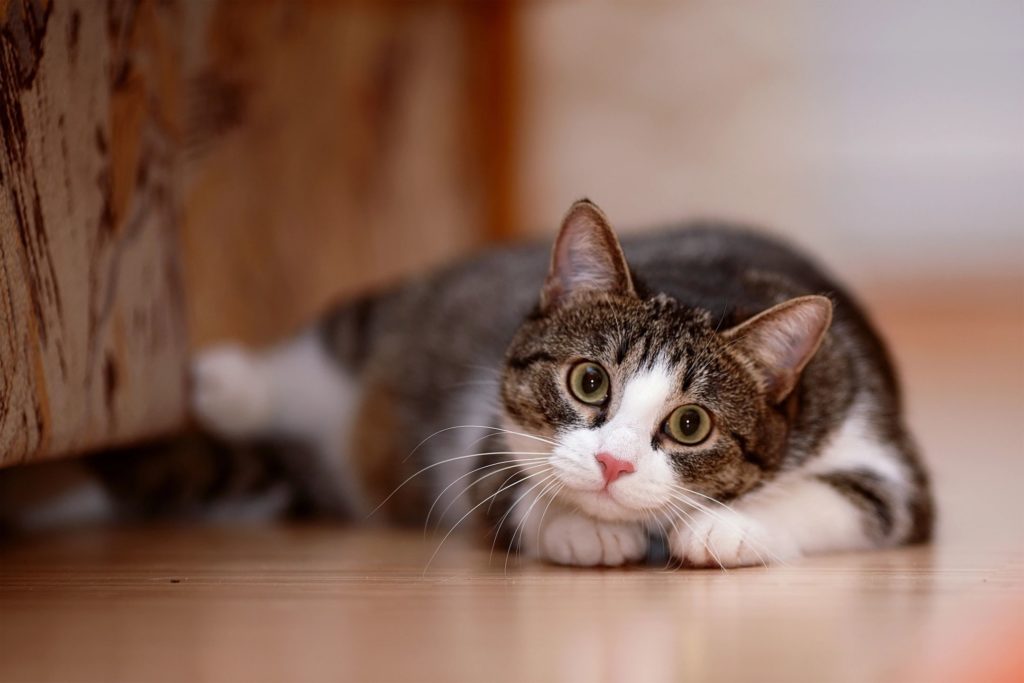 Our facility provides two different sized kitty condos, all providing our guests a view of our front office. Our private condos (4 'x 3' x 2') have plenty of space and the double-wide condos we reserve for multiple cats of the same family. Each condo has multiple resting shelves as well as our famous fluffy beds. Cats have ample room to stretch, climb, and get their daily workout.
Room service comes through twice a day to make sure liter boxes are clean, water is fresh, and your kitty is happy.
---
Food
We serve premium dry food and have our own catnip that we serve our guests. If your cat has a special diet please let us know and include it in their overnight bag.
Medications
Medications are a premium boarding service that we are happy to provide. Please include enough for their stay.
Extra stuff
Round up any belongings that will make your feline friend more comfortable during their stay. This includes but is not limited to blankets, beds, treats, and toys.
---
Before you drop off
Please bring an up to date copy of your cat's vaccination record or have your veterinary clinic send a copy to myowly5388@comcast.net prior to boarding. We require feline distemper and rabies to be up to date.
Still have questions? We want you to be confident in the pet facility you choose. Please contact us at anytime. Our staff aims return calls and emails received during office hours the same day. If you would like to schedule our facility before making a decision please us and we will be happy to show you around.
---
Rates
| | |
| --- | --- |
| Daily rate | $30 |
| Additional cat (same unit) | $25 |
Additional Daily Charges
| | |
| --- | --- |
| Medications | $6 |
| Injections | $7.50 |
| After hours | $15 |